Miracle of the Golden Pearl

Jewelmer is a pioneer pearl producer that has successfully cultivated pearls with a rich, natural golden color. Through decades of research and biotechnology, Jewelmer has perfected the breeding process that produces gold-lipped Pinctada maxima pearl oysters capable of growing large, lustrous, golden pearls. This deep gold color is characteristic of the South Sea pearls produced in the Philippines.
Message from The Company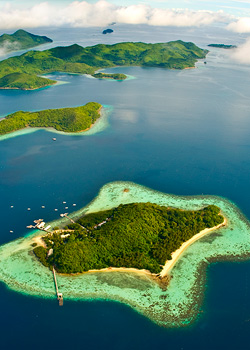 "The pearl is an indicator of the health of the planet. Upon its lustrous surface, every typhoon, every change in water temperature, every current caused by a dynamite blast, and every nuance in the cleanliness of the water is recorded. It falls on the highly skilled pearl farmer to act as a steward of creation. That's why sharing with clients and helping them understand pearls and their relationship with nature is important." Jacques Branellec, managing director.