Origins
Vision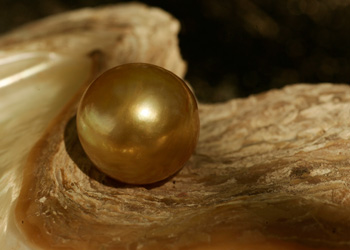 Jewelmer is the journey of Jacques Branellec and Manuel Cojuangco, two forward-thinking individuals who met through the beauty of the rare South Sea Pearl, a symbol of harmony between man and nature
They shared a vision to create an original, respectful and fully integrated luxury brand with a strong sense of humanity.
Palawan Provenance

For over two generations, Jewelmer has coaxed the finest South Sea pearls into existence at its state-of-the-art farm in southern Palawan. The Philippines' "last frontier" boasts an environment that has remained largely pristine, allowing pearls to grow in peace and perfection. It is a jewel sustained by respect for nature and harmony with the world.
Gypsies of the sea
No one understands the ancient nature of pearls quite like the Badjao, the sea gypsies who sail the Sulu-Sulawesi Seas across three nations and make their living from its bounty.
The gentle Badjaos perfected the retrieval method of wild oysters from the deep. This unique method produced the parent oysters from which all of Jewelmer's hatchery-bred oysters hail from.